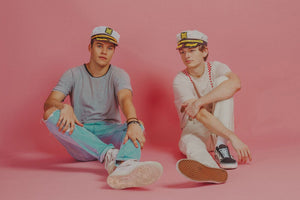 Ship Wrek 2020 Takeover
If you haven't heard of Ship Wrek, then you will in 2020. Having a fantastic year in 2019, we are excited to see what these two can come up with in 2020. With releases on Spinnin, Big Beat, NCS and more, they have had one hell of a year in 2019. They're signature house sound has been tearing up the dance floor all over the world and we are excited to see what happens next.
They have had huge remixes, one of there most notable being their I Do Coke remix for Kill The Noise. Their remix has unique sound design and a strong groove that keeps the track moving. One of their best tracks in our opinion is Soul, which came out on Spinnin Records. An absolute smash featuring their signature plucky house lead.
Needles to say, we are excited to see what the Captains of the Club bring for us and we hope that the boat stays rocking. If you want to learn how to make house like Ship Wrek, make sure to check out our drop tutorial video featured below!
---