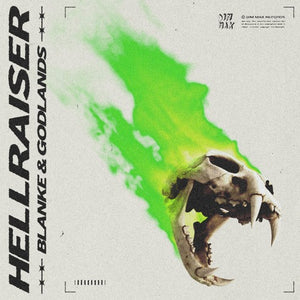 Blanke & Godlands Hellraiser Out Now On Dim Mak
Its mid-tempo season and Blanke and Godlands are here with the neck-breaking banger that we needed! Blanke has been tearing up the EDM scene with his fresh take on mid-tempo, with the glitchy sound design of 1788-L but the groove of Rezz. Alongside rising star Godlands they have created a stunning culmination of sound design sure to make any bass music fan salivate on site.
This track was released on Dim Mak Records, owned by Steve Aoki. It is nice to see that mid-tempo is making its way into the eyes of Dim Make and we will probably continue to see the genre grow and expand in this next year. Who knows what next year will bring, but we will be sure to see more bangers from these two.
If you are a producer and want to learn how to sound design like these two, make sure to check out our youtube tutorial below. We will be going through the drop in Ableton showing you how to make the synths in Serum. We will also be giving out a free preset and rack so make sure to click the link below.
---