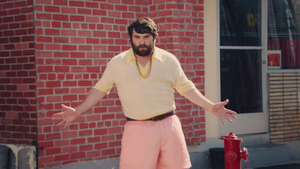 Dillon Francis Go's Off...LITERALLY
Dillon Francis does it again with another great song followed by a great meme video. His "Go Off" dance has been taking the Internet by storm and gaining huge success on Tik Tok. This song just shows the power of Dillon Francis, being a great producer but also a great entertainer and delivers his fans with the content that they desire.
The song is a classic tech house vibe with an insanely catchy vocal hook that really carries the song. The production is overall minimalistic but clean and purposeful. It is a classic example of the more is less cliche. Keep things simple but have every element be interesting enough to bring back the listener and Dillon achieves this in Go Off. The track has been growing quickly with the success of the dance and the track, showing us what marketing is all about in 2019 2020. 
The minimal techno vibe definitely came back in 2019 with artists such as Chris Lake, Malaa, Tchami, Carl Cox, and many other tech-house DJs. Were all for it and happy that this sound is resurfacing in the dance music scene.
If you want to learn how to make the drop bass from this track, make sure to check out our youtube tutorial featured below where we go over how to make this sound and how to incorporate it into your own tracks. They free Serum preset and Ableton rack are included in the download description as well.
---