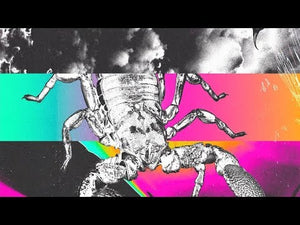 GRIZ AND SUBTRONICS CREATE SONG OF THE YEAR...
If you've been anywhere near the dance scene is 2019 then you've heard of this all-out classic. Griztronics, Griz and Subtronics giving us exactly what we needed but didn't deserve. This throwback retro banger has that classic dubstep flare with mind-blowing sound design. Definitely one of the best drops and tracks of 2019 by anyone's standard. 
This track has been lighting up the dance floor all over the world and is sure to satisfy all EDM and bass music fans. We are hoping to see more from these two in 2020 and hope that they keep us dancing.
If you are a producer and are curious how to make the main bass from Griztronics. Well, then you are in look because we are breaking down how to make this sound in Serum in our Youtube tutorial below. If you are new around here then you should know that we always give away the Serum preset and Ableton rack, absolutely free in the download description. If you want to learn how to make the complete drop. We recommend checking out our Youtube tier on Patreon where you can grab this project file, as well as all the project files for the year.
---