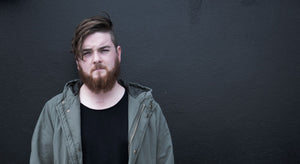 Quix IDK [Vol.1] is an Absolute Smash
The trap legend has delivered with his new EP IDK [Vol.1] Quix brings the minimal trap dynamics with 4 tracks sure to tear up any dance floor. The EP feels very effortless and is a great listen from start to front. Our favorite track off the EP is the first track Huhhh. He hits the drops with an impressive phasey lead and then blows our brains with some crazy formant basses. Quix is leading the push in the sound design world with his cool sounds, always pushing the envelope creating hard-hitting basses and drops.
The EP came out on Dim Mak, and all Hybrid Trap fans and EDM fans alike should definitely go and give this one a listen.
If you are a producer and want to learn how to make the lead from his track
Huhhh, make sure to check out our YouTube tutorial below. As always, we are giving the Serum preset and Ableton FX Rack for free in the download description, So go grab that and check out the video as well. If you want to grab the whole project file and learn how to make all the sounds. Make sure to check out our patreon where you can grab this project file as well as all the rest for the year for just 10$ a month.
---