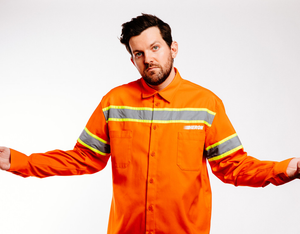 Dillon Francis Confirms That...It's Still Not Butter
Dillon Francis' new track: Still not Butter is what all OG Dillon Francis fans have been craving. He goes back to his roots and brings back those classic hard-hitting trap sounds that we know Dillon Francis is capable of. This track is sure to turn up any party, corporate event, rave, or baptism.
The track is a sequel to his track, "Not Butter" which came out 4 years ago. A true homage to those who have stuck by Dillon Francis thought his years of being an EDM DJ. He has been a major player in the EDM scene for the past 10 years, putting out huge remixes, working with Diplo, and just being an all-around entertaining dude. 
He recently released his "Magic is Real" EP stacked with great songs and we are all here for it. Still not Butter was our personal favorite off of the EP but we suggest that you give the entire EP a Listen.
If you are a fan of Dillon Francis and want to learn how to produce like him, we suggest checking out our YouTube tutorial where we remake the entire drop and show you how to make it from scratch. Its a must watch and as per usual we are giving away a free Serum preset as well as Ableton FX Rack. Check it out below.
---